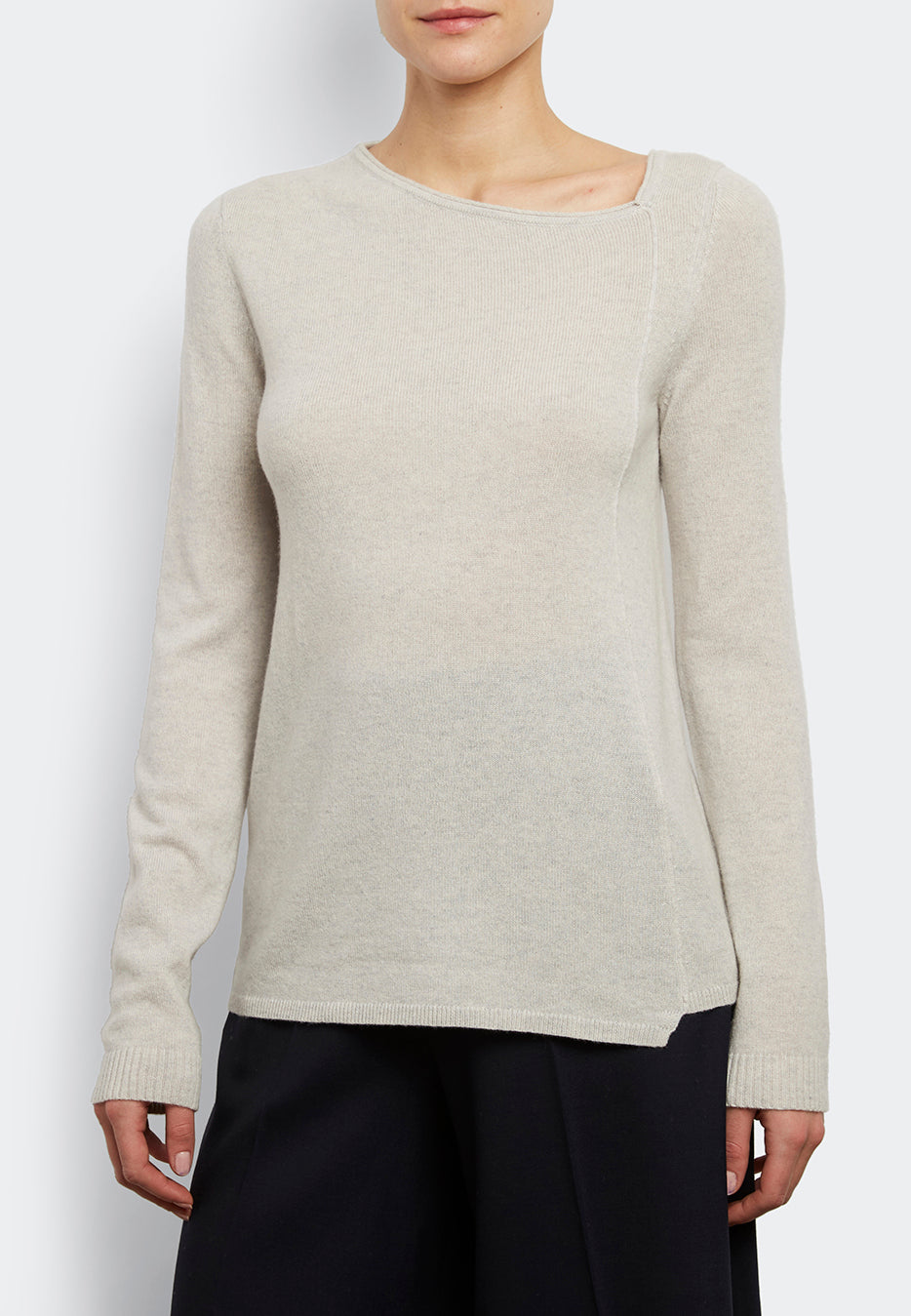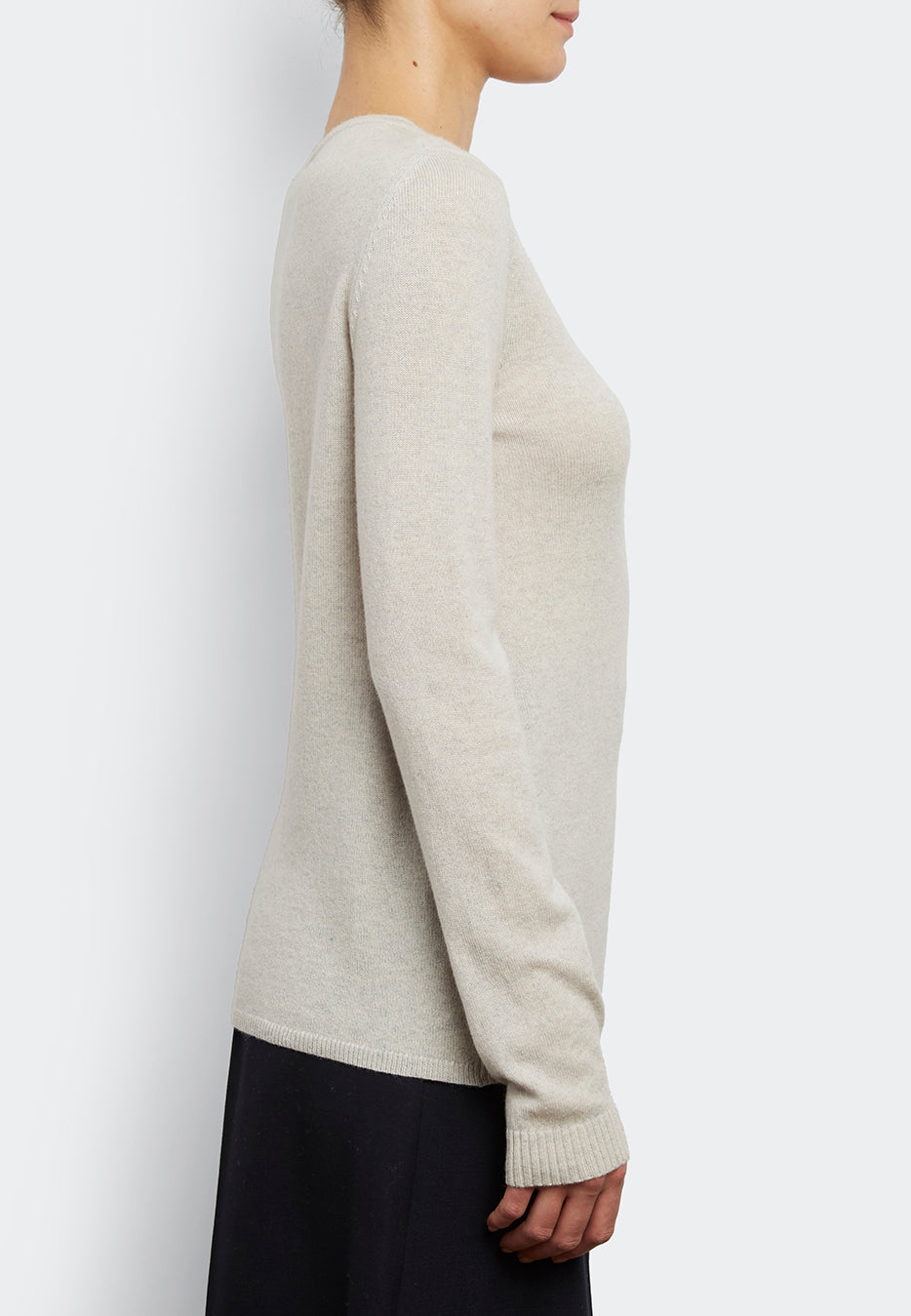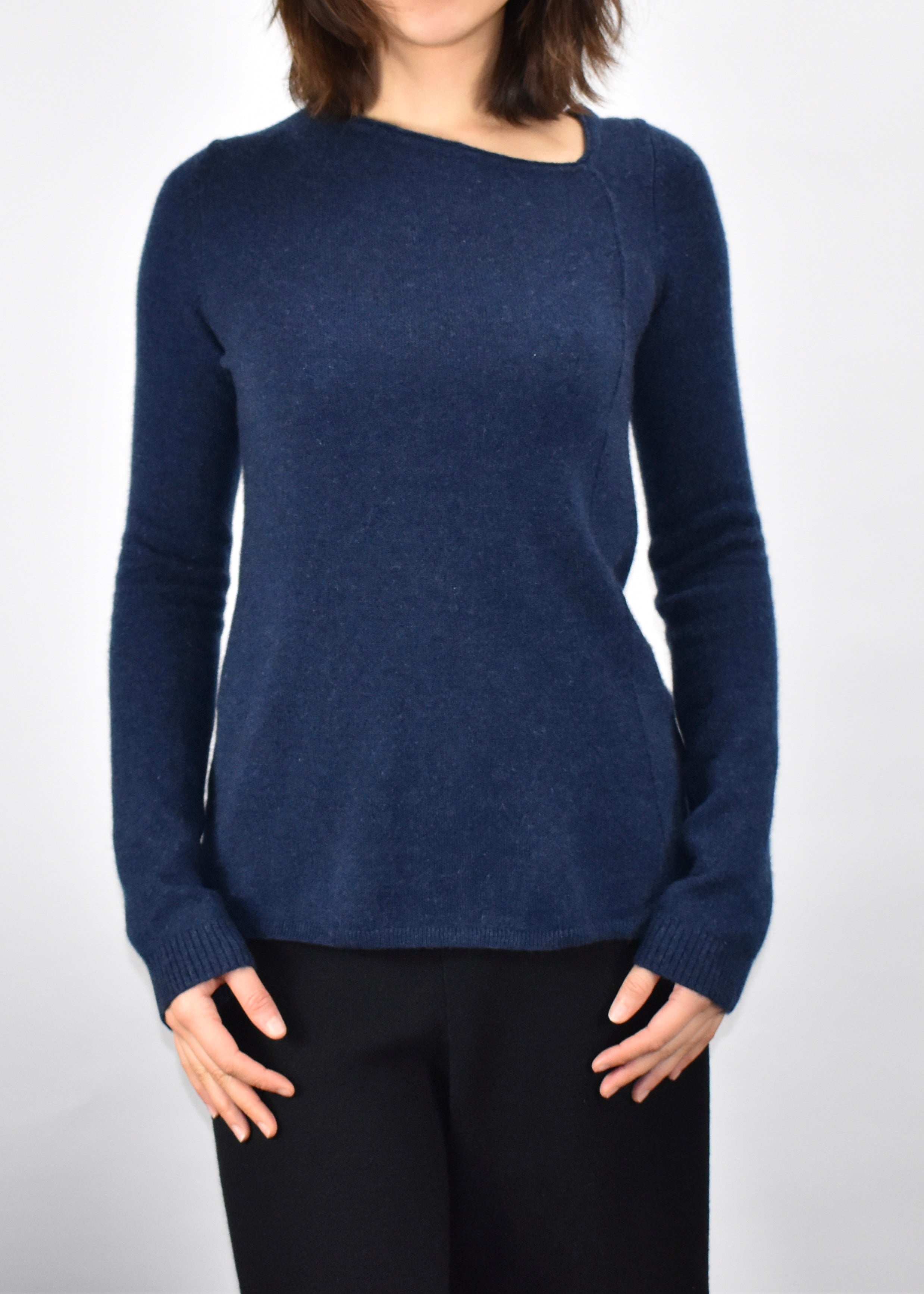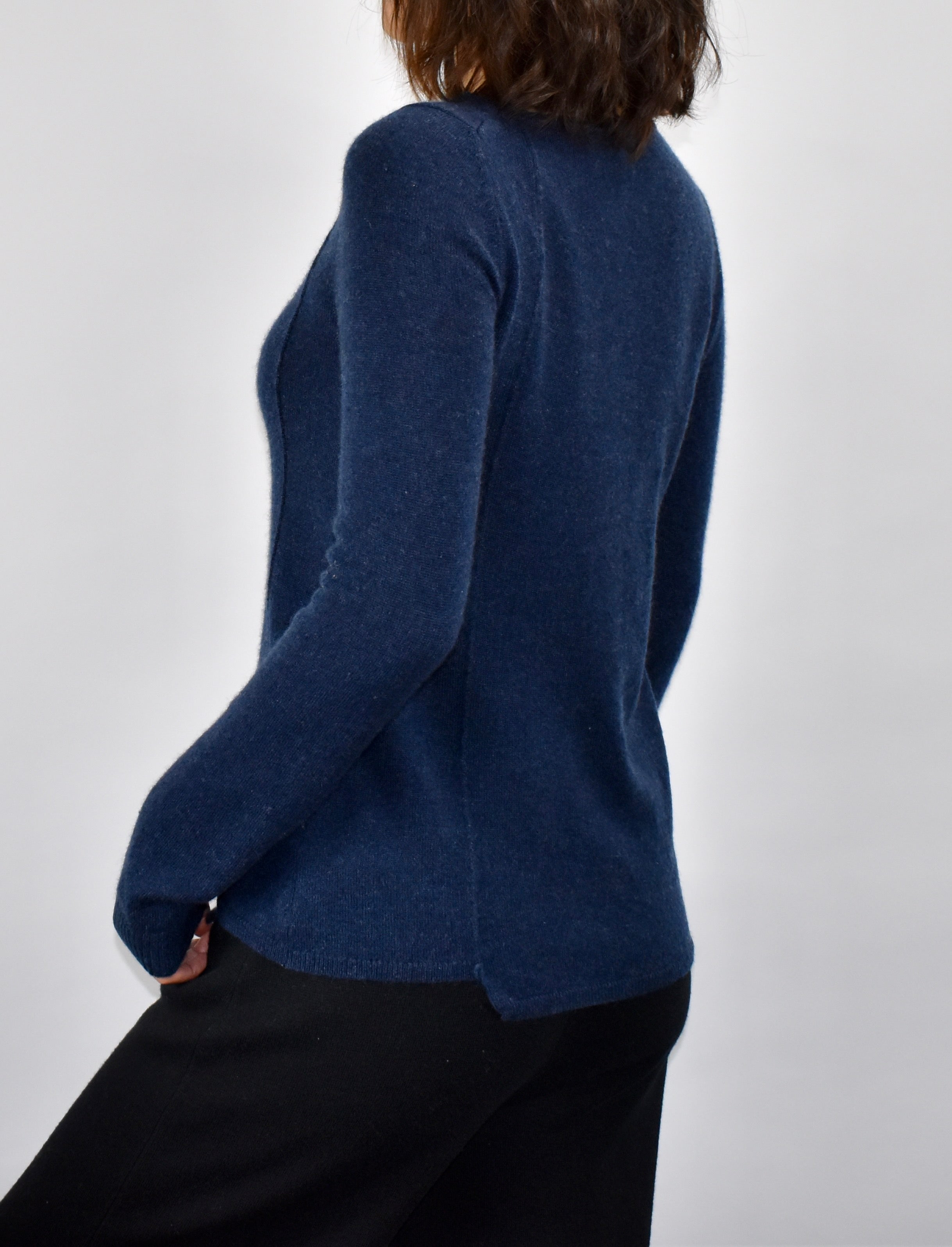 100% Soft Cashmere Angled Neck Pullover
An angled neck collar creates high style wearability, exuding simplicity with sophistication. The perfect exemplar of cashmere qualities, this is the perfect piece to wear during the cooler months or fall.

If you know how much we love to design with small surprises that keep every piece exciting, look closely and you will find a vertical hem that stands out front and back—a medium-long fit to accentuate the body and flatter the silhouette.
- Model is 5'9" Wearing Size S

- 100% Cashmere
- Slim Fit
-Above-the-Hip Length
-Softness: Very Soft
100% Soft Cashmere Angled Neck Pullover